Green Beans (Phaseolus Radiatus L.) Increase Hemoglobin Level in Postpartum Mothers
Nelly Karlinah

Universitas Hang Tuah Pekanbaru

Berliana Irianti

Universitas Hang Tuah Pekanbaru
Keywords:
Hemoglobin (Hb) Levels, Green Beans
Abstract
Anemia is clinically defined as insufficient mass of red blood cells circulating in the body. The prevalence of iron deficiency anemia in postpartum women accounts for 20% of total maternal deaths worldwide. Iron deficiency anemia that occurs during the puerperium is influenced by the occurrence of anemia during pregnancy and the amount of blood loss during the delivery process. the need for iron during the puerperium increased by an average of 478 mg during the puerperium. Therefore, efforts are needed to increase iron levels during the puerperium by giving green beans. The purpose of this study was to determine the effect of green beans on hemoglobin levels in postpartum mothers. This type of pre-experimental research using one group pretest post test designs. The research was carried out in January-April 2022. The research site was in Karya Indah Village, Kec. Tapung, Kab. Kampar. The sample in this study amounted to 20 postpartum mothers. The way of taking samples using purposive sampling. Data analysis was carried out univariate and bivariate. Univariate results showed that before giving green beans, the majority of postpartum mothers experienced anemia as much as 50%. After being given green beans, the majority of postpartum mothers were not anemic with a percentage of 80%. Bivariate results using the Wilcoxon Rank Test obtained P value of 0.014 (p <0.05). This means that there is an effect of green beans (Phaseolus radiates L.) on hemoglobin (Hb) levels in postpartum mothers.
Downloads
Download data is not yet available.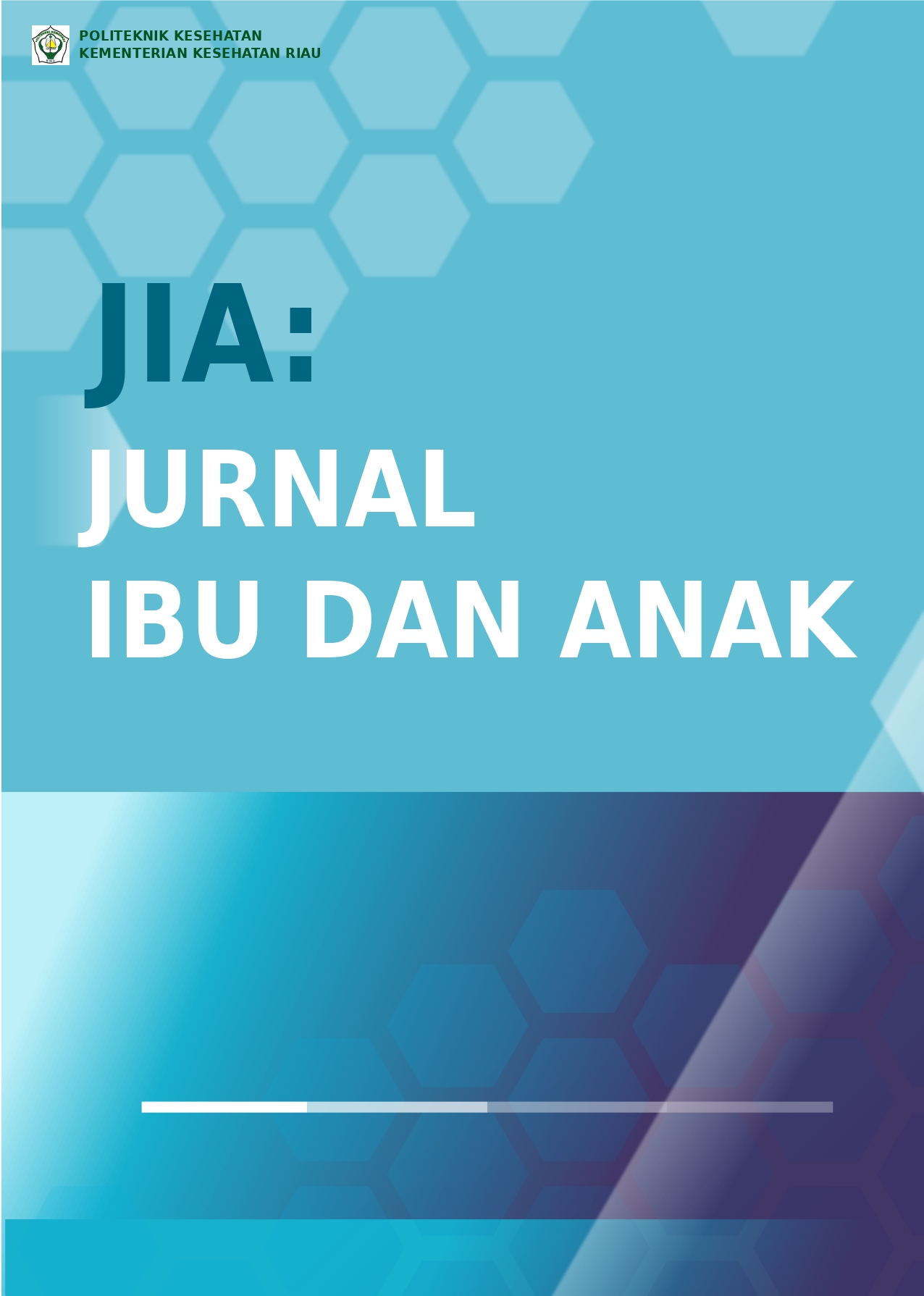 How to Cite
Karlinah, N., & Irianti, B. (2022). Green Beans (Phaseolus Radiatus L.) Increase Hemoglobin Level in Postpartum Mothers. JURNAL IBU DAN ANAK, 10(1), 14-19. Retrieved from https://jurnal.pkr.ac.id/index.php/JIA/article/view/491