Qualitative Study Of Complementary Feeding For Stunting Toddlers Aged 13-24 Months In Cipadang Village, Pesawaran District
Sutrio Sutrio

Politeknik Kesehatan Tanjung Karang

Dewi Sri Sumardilah

Politeknik Kesehatan Tanjung Karang
Keywords:
Complementary feeding Practice, Toddlers'Stunting
Abstract
Stunting children are the result of chronic nutritional problems as a result of food quality, coupled with morbidity, infectious diseases and environmental problems. This study aims to determine the description of complementary feeding practice for stunting toddlers aged 13-24 months in Cipadang village. This study uses a qualitative approach conducted by conducting in-depth interviews and observations. The informants in this study were the main caregivers of toddlers's mother, family informants and health center nutrition workers. The results of the study showed that the parenting of breastfeeding complementary feeding was still less than the variation, portion and frequency of its giving. Mother or caregivers are encouraged to regularly come to the posyandu and ask cadres or health workers about the provision of good complementary feeding for stunting toddlers, especially in terms of portions, frequency and variation. In addition health workers must always provide assistance to stunting toddlers in order to get the optimal health degree.
References
Kemenkes RI. (2011). Permenkes RI No. 1995/Menkes/SK/IX/2010 tentang Standar Antropometri Penilaian Status Gizi Anak. Jakarta : Dirjen Bina Gizi dan Kesehatan
UNICEF. (2013). Improving Child Nutrition, The Achievable Imperative For Global Progress. United Nations Children's Fund (UNICEF) New York.
MCA-Indonesia. (2014). Proyek Kesehatan dan Gizi Berbasis Masyarakat untuk Mengurangi Stunting. http://mca-indonesia.go.id/compact-program/kesehatan/
Kemenkes RI. (2014). Pokok-pokok Hasil Riskesdas Provinsi Lampung 2013. Badan Penelitian dan Pengembangan Kesehatan Kemenkes RI, Jakarta.
Fitriana, Hartoyo, Nasution & Amini. (2007). Hubungan pola asuh, status gizi dan status kesehatan anak balita di wilayah program warung anak sehat (WAS) Kabupaten Sukabumi. Skripsi. Fakultas Ekologi Manusia IPB.
Sab'atmaja, S., Khomsan, A., A., & Tanziha, I. (2010). Analisis Determinan Positif Deviance Status Gizi Balita di Wilayah Miskin Dengan Prevalensi Kurang Gizi Rendan dan Tinggi. Jurnal Gizi dan Pangan, Juli 2010.
Lubis & Khairida Afni. (2010). Analisis Kualitatif Pola Asuh Balita Gizi Buruk di Kecamatan Pasar Minggu dan Kecamatan Jagakarsa Kota Administrasi Jakarta Selatan Tahun 2010. Skripsi. FKIK UIN Syarif Hidayatullah Jakarta.
Veriyal, N. (2010). Analisis Pola Asuh Ibu Terhadap Balita Kurang Energi Protein (KEP) yang Mendapat PMT-P di Puskesmas Pagedangan Kab. Tangerang Tahun 2010, Skripsi. UIN Syarif Hidayatullah Jakarta
Akhmadi. (2009). Pengalaman Keluarga Merawat Anak Usia Sekolah dengan Obesitas yang Bersekolah di SD Kota Yogyakarta. Tesis. Program Studi Ilmu Keperawatan FIK UI
Miles, M.B., & Huberman, A.M. (1994). Qualitative Data Analysis. SAGE Publication. United States of America
Makmur & Asmilia. (2008). Analisis Pelaksanaan Usaha Perbaikan Gizi Balita di Posyandu Terintegrasi Taman Posyandu di Desa Kedawung Kab. Kebumen Tahun 2008. Tesis. FKM UI
Proverawati, Atikah, Asfuah & Siti. (2009). Buku Ajar Gizi untuk Kebidanan. Jakarta: Nuha Medika
Nurhayati, Ai. & Sudewi. (2009). Reka Cipta Menu Balita Sebagai Upaya Mengatasi Sulit Makan dan Kurang Gizi Pada Balita. Media Pendidikan, Gizi dan Kuliner, Vol. 1, Oktober 2009
Soetardjo & Susirah. (2011). Gizi Seimbang dalam Daur Kehidupan Gizi Anak. Jakarta : PT Gramedia Pustaka Utama
Auliana & Rizqie. (2011). Gizi Seimbang dan Makanan Sehat untuk Anak Usia Dini. Diakses dari http://staff.uny.ac.id/sites/default/files/pengabdian rizqie-auliana-dra-mkes/gizi-seimbang-dan-makanan-sehat-untuk-anak-usia-dini.pdf
Muharyani & Putri Widita. (2012). Hubungan Praktik Pemberian Makan dalam Keluarga dengan Kejadian Sulit Makan pada Populasi Balita di Kota Batu Kota Palembang. Tesis. FIK UI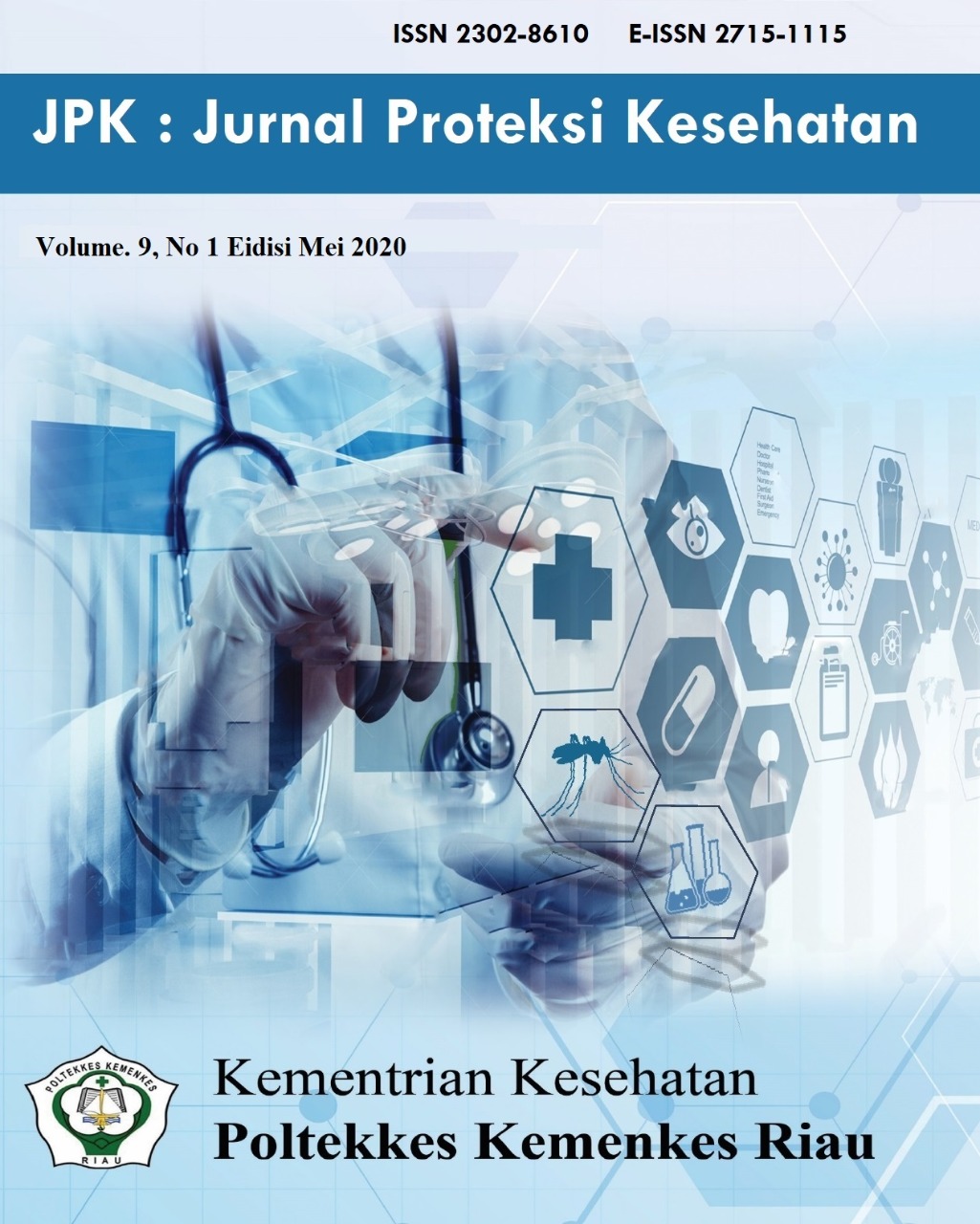 How to Cite
Sutrio, S., & Sumardilah, D. (2020). Qualitative Study Of Complementary Feeding For Stunting Toddlers Aged 13-24 Months In Cipadang Village, Pesawaran District. JPK : Jurnal Proteksi Kesehatan, 9(1), 52-61. https://doi.org/10.36929/jpk.v9i1.292