The Relations of Family Social Support, Early Breastfeeding Initiation And Occupation Toward Exclusive Breastfeeding
Juraida Roito Harahap

Poltekkes Kemenkes Riau

Siska Helina

Poltekkes Kemenkes Riau

Ani Laila

Poltekkes Kemenkes Riau

Ina Fahroza

Poltekkes Kemenkes Riau
Keywords:
Exclusive breastfeeding, family social support, Early Breastfeeding Initiation, occupation
Abstract
Nationally, the target for exclusive breastfeeding in 2020 is 40%. However, the coverage of eclusive breastfeeding at Kandis Kota Primary Health Center in 2020 is around 30.05%. The purpose of this study was to determine the relationship of family social support, IMD and occupation toward exclusive breastfeeding upon mothers who have babies in the working area of Kandis Kota Primary Health Center. This research is a descriptive analytic study using a cross sectional design. The population in this study were mothers who had babies aged > 6-12 months. The population 100 people. 80 people were taken as sample using quota sampling technique. The data collection method used in this study was questionnaire. This research was conducted on March 14-21, 2022. Chi-square test with 95% confidence degree is used for data analysis. Statistical results show that there are indeed relations between family social support, IMD and exclusive breastfeeding, and there is no relation between occupation and exclusive breastfeeding. It is expected that midwives at Kandis Kota Primary Health Center always carry out Early Breastfeeding Initiation to the newborns and provide education to families to provide social support for breastfeeding mothers so that the mothers will be more confident in giving exclusive breastfeeding.
Downloads
Download data is not yet available.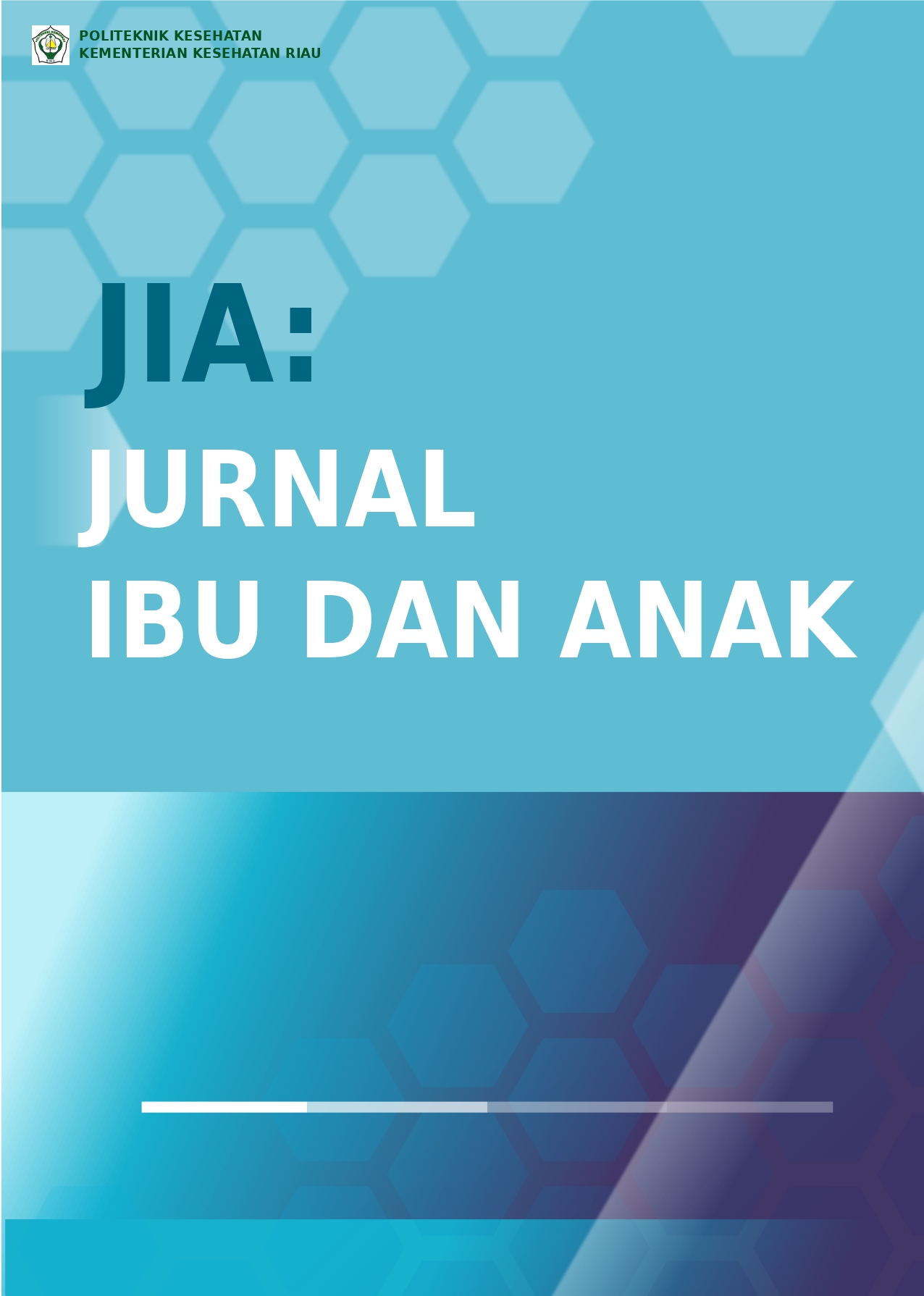 How to Cite
Harahap, J., Helina, S., Laila, A., & Fahroza, I. (2022). The Relations of Family Social Support, Early Breastfeeding Initiation And Occupation Toward Exclusive Breastfeeding. JURNAL IBU DAN ANAK, 10(1), 34-39. Retrieved from https://jurnal.pkr.ac.id/index.php/JIA/article/view/502