THE EFFECT OF HYPNOBIRTHING ON THE LENGTH OF THE FIRST STAGE OF LABORAT PMB PEKANBARU CITY
Isye Fadmiyanor

Poltekkes Kemenkes Riau

Juraida Roito Harahap

Poltekkes Kemenkes Riau

Ari Susanti

Poltekkes Kemenkes Riau

Erin Masritna

Poltekkes Kemenkes Riau
Keywords:
Hypnobirthing, First Stage, Labour
Abstract
Childbirth causes pain, causing fear, worry and prolonged parturition. Prolonged parturition is one of the factors causing the high maternal mortality rate in Indonesia, which is 5%. One of the non-pharmacological methods to speed up the delivery process is hypnobirthing, by giving positive suggestions to make the mother feel comfortable and pleasant in facing labor. The aim of the study was to determine the effect of hypnobirthing on the length of labor in the first stage. The type of research was Quasy Experiment with Static Group Comparison design. The sample consisted of 20 mothers in labor consisting of 10 intervention groups and 10 control groups. The results showed that there was no effect of hypnobirthing on the duration of the first stage of labor (p=0.106). It is recommended that health workers can increase their competence in providing complementary therapy in order to facilitate safe and comfortable deliveries so as to speed up the delivery process.
Downloads
Download data is not yet available.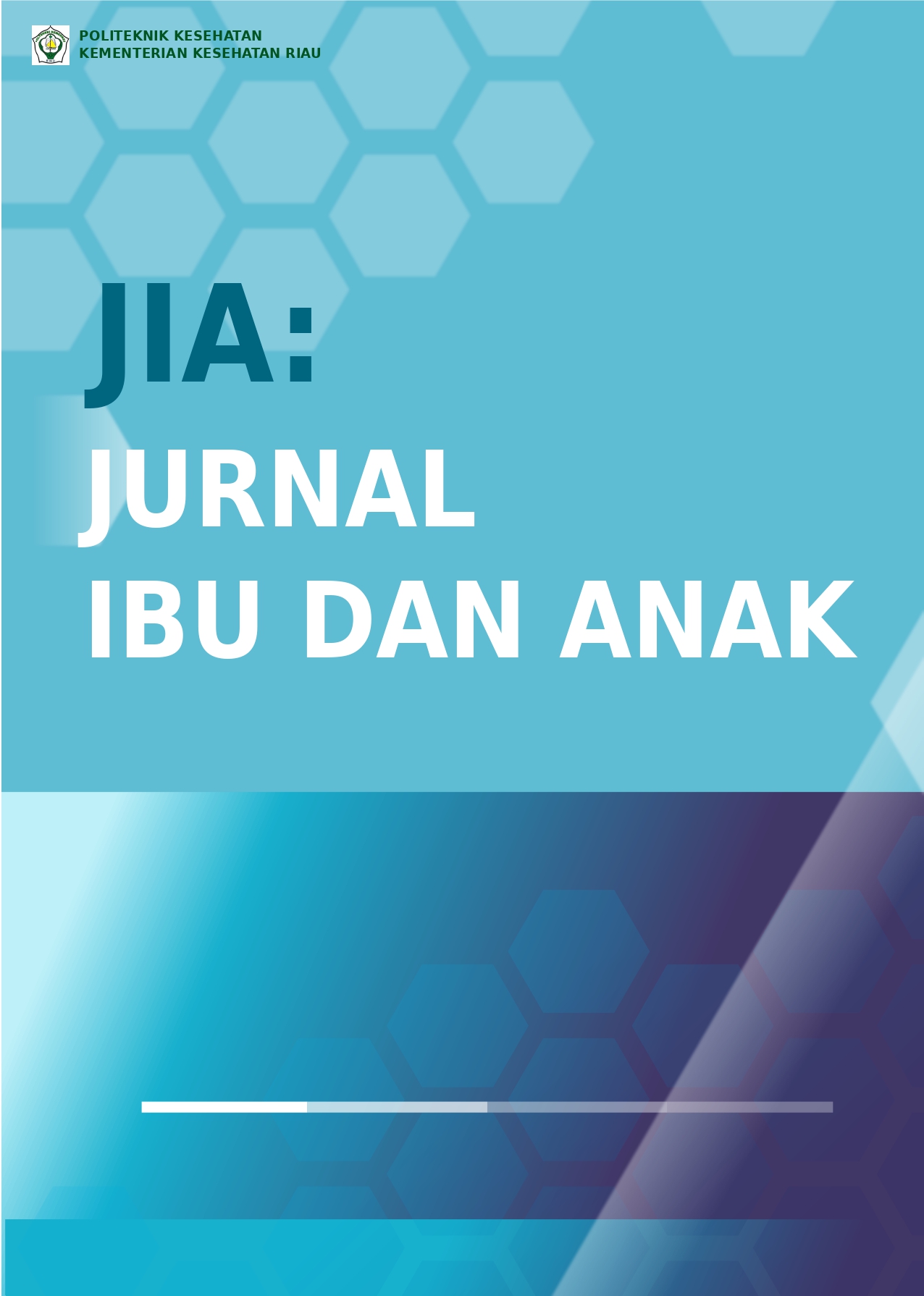 How to Cite
Fadmiyanor, I., Harahap, J., Susanti, A., & Masritna, E. (2022). THE EFFECT OF HYPNOBIRTHING ON THE LENGTH OF THE FIRST STAGE OF LABORAT PMB PEKANBARU CITY. JURNAL IBU DAN ANAK, 10(2), 119-123. Retrieved from https://jurnal.pkr.ac.id/index.php/JIA/article/view/629