The Relationship of Knowledge About Physical Changes During Pregnancy with The Incidence of Stress In Pregnant Women
Dwi Pratiwi Kasmara

Program Studi Sarjana Kebidanan, STIKES Senior, Medan
Keywords:
Knowledge, Physical Changes During Pregnancy, Stress
Abstract
Stress during pregnancy is significantly caused by factors of economic difficulties, household problems, physical violence, medical problems, busy activities, work and history of pregnancy with complications. The research design used was an analytic survey research with a cross-sectional study approach, aiming to find out the relationship between pregnant women's knowledge about physical changes during pregnancy and stress levels in the Technical Implementation Unit at the Public Health Center of Kuala Pemburan 1, Central Kalimantan province in 2022. The number of samples in this study as many as 32 people. With total sampling technique. The data collection instrument was a questionnaire used to obtain chi square data. The results of this study indicate that there is a relationship between knowledge and stress levels by using the chi squre test at an error rate of 5%, the result is that the value of p = 0.021 <α (0.05). It is recommended for pregnant women, information about changes in body physiology that occur during pregnancy by seeking information from various media, asking questions and answers about pregnancy from a doctor or midwife when carrying out a pregnancy check-up.
Downloads
Download data is not yet available.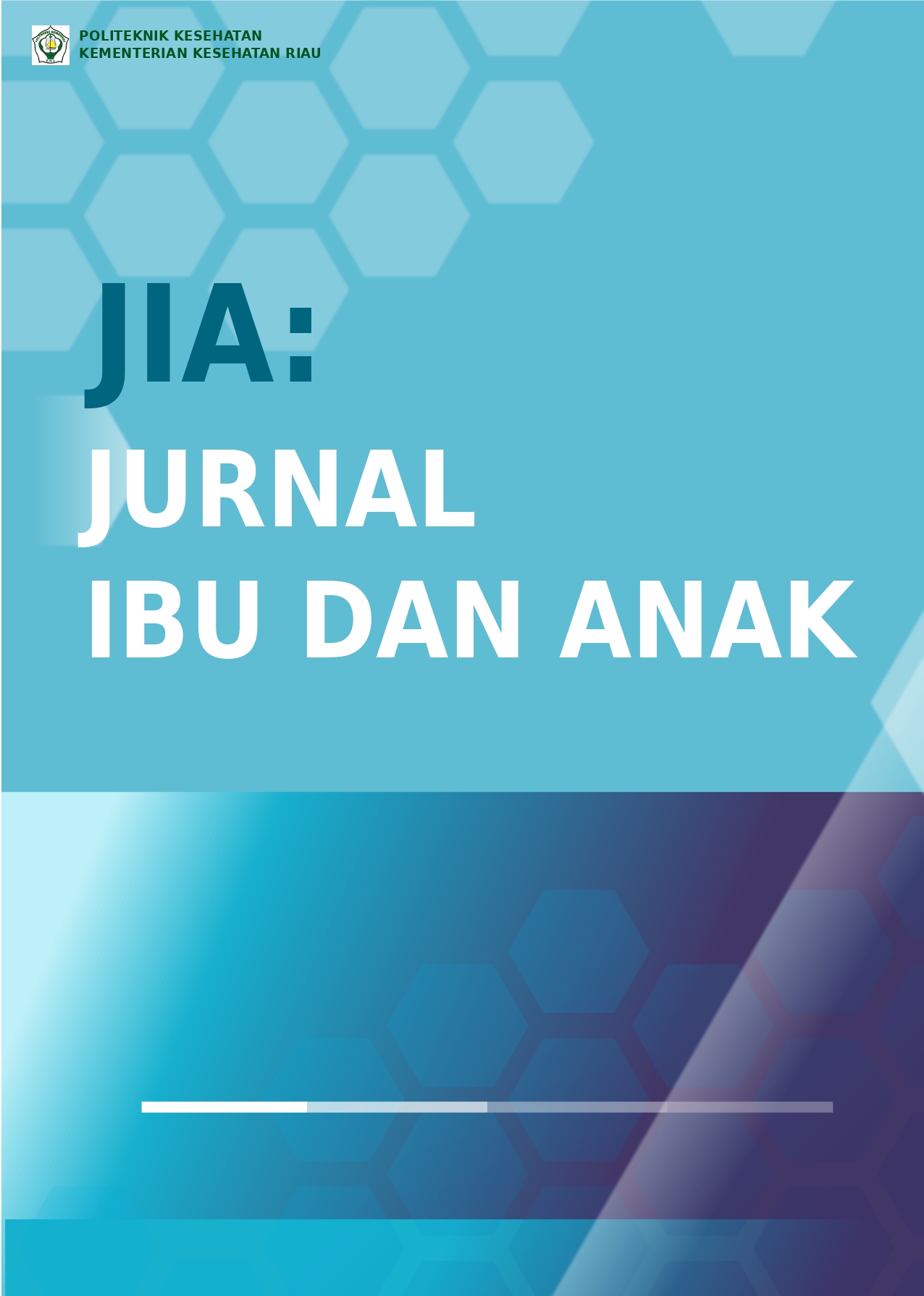 How to Cite
Kasmara, D. (2023). The Relationship of Knowledge About Physical Changes During Pregnancy with The Incidence of Stress In Pregnant Women. JURNAL IBU DAN ANAK, 11(1), 1-9. Retrieved from https://jurnal.pkr.ac.id/index.php/JIA/article/view/725